West Yorkshire post boxes 'stolen for scrap'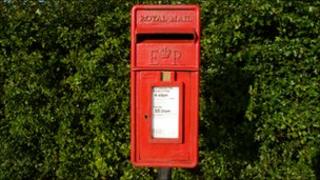 At least nine post boxes have been stolen in West Yorkshire, the Royal Mail have said.
The pole or wall-mounted boxes have been taken from several locations in and around Wakefield, including Crofton and Pontefract, since October.
Postal worker Sarah Moreton said the boxes were "just disappearing".
Auctioneer Gary Don said there was little collectors value for the boxes and that they were "almost certainly going for scrap".
A Royal Mail spokesman said: "We can confirm that a number of post boxes in the West Yorkshire area were stolen recently.
"We apologise to any customers who have been inconvenienced by these thefts."
West Yorkshire Police have been informed.