Leeds man jailed for children's hit-and-run crash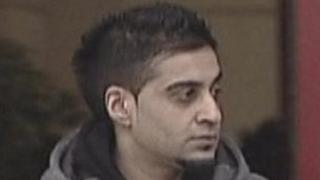 A motorist who failed to stop after hitting two children in the road has been jailed for 22 months.
Sabah Saleem, 10, and her brother Rayhan, two, were thrown 8ft into the air when they were struck by 37-year-old Mohammed Khalil Anwar's car in August, Leeds Crown Court heard.
Sabah was left with "significant and permanent" disabilities as a result of the crash in Hyde Park, Leeds.
Anwar, from Leeds, claimed he drove off as he was afraid he would be attacked.
Several operations
Sabah and Rayhan were returning from a greengrocer with food for the family's Eid celebrations when they were run over on 18 August.
Sabah remained in hospital for about six months and surgeons operated on her several times.
Anwar was driving at nearly 35mph along Brudenell Road - a 20mph zone - when he hit the children.
Anwar, of Brudenell Mount, was convicted of dangerous driving earlier this month and sentenced on Friday.
Two local men were also jailed for perverting the course of justice.
Mohammed Jamil Anwar, 43, of Brudenell Mount, was sentenced to 10 months in prison, while Raja Ansar Khan, 40, of Butcher Hill, was sentenced to 23 weeks' imprisonment.