Ofsted call for new leaders at fraud probe Bradford academy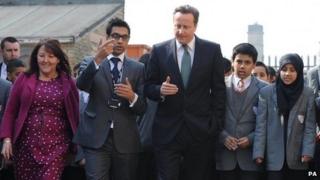 Leaders and governors at a free school accused of financial mismanagement are not taking action to tackle areas that need improving, Ofsted has found.
Inspectors said the Kings Science Academy in Bradford needed to secure "experienced leadership" and recruit "high-quality, experienced" teachers.
The school was found to require improvement by Ofsted in its first ever inspection in February 2013.
A police investigation into suspected fraud at the school is ongoing.
Earlier this year its head teacher Sajid Raza was arrested and bailed in connection with the inquiry.
The investigation by West Yorkshire Police came about after the Department for Education (DfE) said it had found "serious failings" with the school's financial management.
The Ofsted report, which followed a visit by inspectors last month, noted that the head is "currently absent long term" and his role is being covered by a vice principal.
The report said the academy should take immediate action to "secure additional, experienced leadership capacity at the most senior level".
It said it needed to establish "key priorities to move the academy to good or better" including recruiting "experienced" teachers to deliver the curriculum and to develop a GCSE curriculum "with the breadth and balance to meet the need of all students".
Inspectors noted governance is improving at the school but said its chairman was the only one with expertise in education and "is currently bearing very considerable responsibilities for finance and staff management" usually carried out by senior leaders and managers.
The education watchdog said it would be carrying out further visits and providing support to the academy.