Leeds City Council seeks Kirkgate Market developer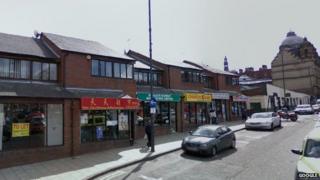 A developer is being sought to transform part of a 157-year-old indoor market.
Leeds City Council said it wanted someone to redevelop the George Street frontage of Kirkgate Market, which will face the new Victoria Gate centre.
Councillor Richard Lewis said he hoped to entice some of the shopping centre's "millions of visitors" into the market.
It comes as the authority moves forward with a £12.3m improvement plan for the rest of the market.
A report being put to the Labour-run council's executive on 2 April recommends that the proposals, first agreed in March last year, be signed off to allow a planning application to be submitted.
The plans include a new roof over part of the market, changes to the layout and a new dedicated events space.
Mr Lewis said the redevelopment of George Street was a separate project but was "clearly linked" to the interior improvements and Victoria Gate.
"We're absolutely clear that we must invest in the market so it can take full advantage of its unique position in Leeds' retail landscape," he said.
"It would be remiss of us to not invest and pursue the redevelopment of George Street given the opportunity represented by the Victoria Gate development and the millions of predicted visitors."
Developers have been asked to submit ideas for ground floor shops, restaurants or cafes that would provide an "attractive and vibrant front door" to the market.
Construction work on Victoria Gate is due to start next month with the £150m centre opening in 2016.