Reservoir search for missing Huddersfield man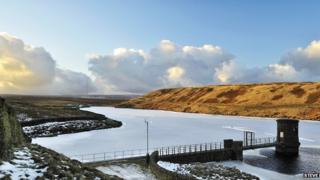 A rescue operation is under way for a Huddersfield man who went missing while swimming in a reservoir.
Jonathan Pardon, 38, from Fartown, failed to return from a camping trip near Snailsden reservoir on Saturday and a friend raised the alarm.
Police have resumed searching the reservoir, which is on the border between South and West Yorkshire.
Divers are scouring the area which is near Dunford Bridge, South Yorkshire and close to Holme, West Yorkshire.