Kirklees Council wins 1m euro competition prize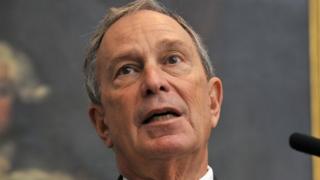 A West Yorkshire council has won a 1m euro (£800,000) prize in a global competition.
Kirklees Council joined the ranks of winners in other top flight cities such as Barcelona, Athens and Stockholm.
The authority was one of five UK finalists in former New York mayor Michael Bloomberg's Philanthropies Challenge.
It will use the cash for a community scheme to pool assets, skills and expertise in the face of budget cuts.
The competition asked entrants to suggest innovative ideas to improve city life.
Council leader David Sheard said the politician's generosity would allow "everyone to benefit from publically owned resources, despite their financial situation."
'More with less'
The council said it had started asking people what they would like to see implemented, such as allotment or gardening schemes, which could be in place by 2015.
Douggs Carre, of the council's innovations hub, said: "[We could offer] a council rotivator, gloves and equipment, possibly even space in a council greenhouse to start growing plants."
The council, which serves Batley, Dewsbury, Huddersfield and Holmfirth, announced in August it must save £60m from its budget over three years.
Bloomberg Philanthropies said: "Budget cuts in Kirklees are eating into government programmes and services."