Leeds businessman 'murdered estranged partner in rage'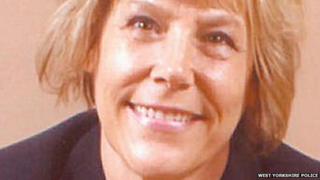 A businessman stabbed his estranged partner to death in an "overwhelming rage" then went home to drink a beer and smoke a cigar, a court has heard.
John Butler, 62, is alleged to have killed Pauline Butler, 61, at her home in Rawdon, Leeds, in April.
Leeds Crown Court heard Mrs Butler was attacked with a kitchen knife in a "sustained attack".
Mr Butler, who runs Kettley's Furniture, in Yeadon, denies murdering his partner of 30 years.
Prosecutor Michelle Colborne QC said the couple had drifted apart and Mrs Butler, who changed her name despite never marrying the defendant, had moved to a flat in Cherry Lea Court, Rawdon.
She said Mr Butler had attacked his estranged partner at her flat on 14 April.
"He picked up a knife and he stabbed and killed her in what the prosecution say was a sustained attack," she said.
"The defendant contends that he had no such intention but was reacting to an unfolding and heated situation during which he lost his self control."
'Screaming and swearing'
She said he then washed the knife and left the flat, taking Mrs Butler's dog with him.
The court heard Mrs Butler's body was found by two of her sons after Mr Butler had told one of them "You need to call the police. I think I've killed your mother".
Miss Colborne said: "The defendant remained at Larkfield Road and opened a beer and had a cigar."
She said Mr Butler later told police he had been struck by an "overwhelming rage" and that Mrs Butler had been screaming and swearing at him
The trial continues.