Leeds sham marriage gang of four jailed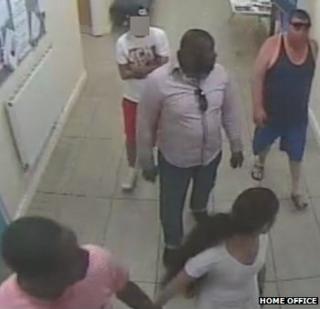 Four members of a gang that arranged a sham marriage between a Nigerian man and Slovakian woman have been jailed.
Joseph Iwueke, 33, and Ingrida Stojkova, 29, were arrested in Leeds just before the wedding was due to start last July.
The pair, along with Obinna Odelugo and Robert Stojka, all admitted a charge of conspiracy to facilitate a breach of UK immigration law at Leeds Crown Court.
The court heard how the marriage was planned so Iwueke could stay in the UK.
But investigators at the Home Office were alerted by a registrar at Leeds Register Office minutes before the sham couple were due to be married on 15 July last year.
Iwueke, of Meynell Heights, Leeds, also pleaded guilty to a fraud offence and was sentenced to two years and nine months in prison.
Stojkova, of Southend Street, Bolton, was jailed for 15 months.
British national Odelugo, 49, of Greenhaven Drive, London, and Slovakian Stojka, 48, of Higher Market Street, Bolton, were both involved in organising the sham marriage and were each handed 27-month jail terms.
The pair were also found in possession of £3,000 in cash when they were arrested at the same register office.