Hundreds of homes to be built on Seacroft Hospital site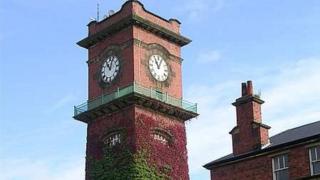 Hundreds of homes are set to be built on part of the Seacroft Hospital site in Leeds after two developers were jointly appointed for the work.
Keepmoat and Strata were selected for the development of about 700 new homes.
Work on the £120m project is set to begin in late 2015. A mixture of two, three and four-bedroom homes is planned for the site.
Seacroft Hospital is one of the oldest in Leeds and much of the site dates back to its foundation in 1904.
The land earmarked for development was sold to the Homes and Communities Agency last year for about £6m, with the proceeds going back into hospital trust coffers.
The landmark Seacroft Hospital clock tower, a listed building, will be preserved as will the National Blood Service building, which is not owned by Leeds Teaching Hospitals.