Leeds draws up plans for 66,000 new homes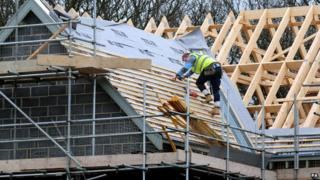 Plans to build 66,000 new homes in Leeds are to be drawn up for public consultation.
Leeds City Council's executive board approved the move.
Councillor Peter Gruen said the aim was to provide "a strong economic future for Leeds as a city, its residents and its communities".
The council said 763 sites had been identified across the city and plans should be available for consultation during 2015.
Affordable housing
The plans aim to cater for housing growth up to 2028 and form part of the council's core strategy, it said.
The council said it was also looking to reclassify an area of rural land in the north east of the city as green belt.
Mr Gruen said key principles included building on brown field sites first, bringing empty homes back into use and providing a significant proportion of affordable housing.
Of the proposed sites more than 60% are on brown field land and new homes would be linked to transport, school and health service infrastructure, the council added.