Dewsbury community 'failed Syria-bound teens'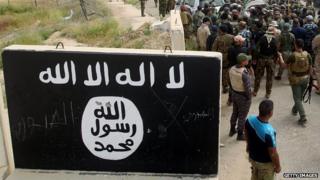 Two boys feared to have travelled to Syria had been "failed" by their community, according to a local Muslim religious leader.
Hassan Munshi and Talha Asmal, both 17, are thought to be attempting to join Islamic State after flying to Turkey from Manchester on 31 March.
Farooq Yunus, who attends the Zakaria Mosque in Savile Town, Dewsbury, said the "whole system" had failed the boys.
West Yorkshire Police is investigating their disappearance.
Mr Yunus told Radio BBC 5 live: "I think we have failed. Not just the people in here - the whole system - the council, the police, the community."
'Ordinary lads'
The boys attended the Zakarai Mosque in Savile Town until they were around 15 years old, Mr Yunus said.
"The fault lies in the wider community where we are not engaging with them," he added.
Police officers are carrying out inquiries alongside the North East Counter Terrorism Unit.
The boys' families said they were praying for the safe return of the "ordinary Yorkshire lads".
Hassan's brother, Hammaad Munshi, was arrested in 2006 at the age of 16 after police found a guide to making napalm on his computer.
He became the youngest person to be convicted under the Terrorism Act.
Update 9 April 2015: This report has been changed to clarify that Farooq Yunus is not the mosque's imam but a senior figure in the local community.