Keighley town centre one-way system consultation launched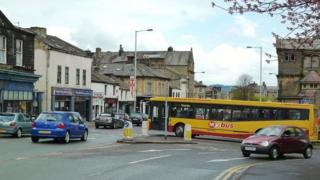 A consultation on proposals to introduce a one-way system to ease congestion in Keighley town centre has been announced.
Plans drawn up by Bradford Council include a clockwise one-way gyratory along East Parade, Hanover Street and Cavendish Street.
Deputy council leader Val Salter said urgent action was needed to combat the town's growing congestion problem.
Plans will be displayed in the Airedale shopping centre on 11 and 13 June.