Allerton Bywater algae warning after three dogs die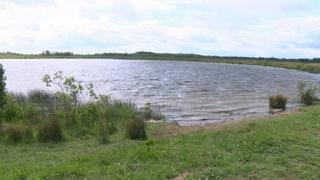 Three dogs have died after drinking water at West Yorkshire nature reserve.
Toxic algae were found in a lake at St Aiden's Nature Reserve, near Allerton Bywater, with the deaths occurring since the start of May, police said.
The Environment Agency is investigating, with vets advising pet owners not to allow their dogs to enter the water.
Blue-green algae produce toxins that can be fatal for animals and cause sickness and muscle pain in humans.
A springer spaniel recently collapsed after swimming in the lake, but has since made a full recovery.
Alva Jackson, the spaniel's owner, said: "She was a bit wobbly, I thought she had just overexerted herself.
"Within no time at all she was laid down and she didn't want to move, it was extremely frightening. I wasn't aware of the dangers in the water at the time."