Ex-Leeds United welfare officer Lucy Ward wins £132,000 payout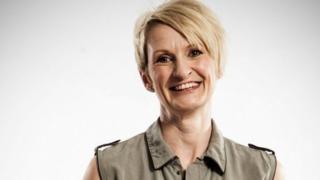 Leeds United's former welfare officer has been awarded more than £132,000 in an unfair dismissal and sex discrimination case.
Lucy Ward will get £127,229 for sex discrimination and a further £5,525 in respect of unfair dismissal, after leaving Elland Road in July 2015.
The figure was announced after the club lost a tribunal in the case, in April.
Leeds United must pay £55,500 for Ms Ward's tax, plus all her costs and those of the club.
The tribunal met privately in June to decide the settlement, with a written judgement released earlier.
BBC Radio Leeds Sport's Adam Pope tweeted: "The club also has to pay the tax of c. £55k relating to the award & the whole of Ms Ward's costs. #Lufc will have to pay its own costs too."
Ms Ward told the tribunal she was sacked because she was the partner of former head coach Neil Redfearn.
She travelled to Canada to work as a BBC pundit at the 2015 Women's World Cup.
However, during the tribunal the club argued she was sacked for exceeding her annual leave entitlement.