Thorne tap water ban to last 'until at least Thursday'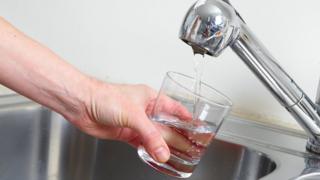 Thousands of people left without tap water after high levels of bacteria were found have been told they must continue to boil their water until at least Thursday.
Some 3,600 properties in Thorne near Doncaster were warned on Friday not to use their tap water.
Yorkshire Water said sample results were improving but the order must remain in place to "protect customers".
The firm has said goodwill payments of £30 will be made to those affected.
Charlie Haysom, from Yorkshire Water, said: "Our number one priority is our customers' health and safety and this is why the boil order notice in Thorne is remaining in place until at least Thursday.
"We are encouraged that sample results are improving, but we need them to be completely clear before we can lift the boil order notice."