Tributes to Leeds paediatrician killed in Lakes bike accident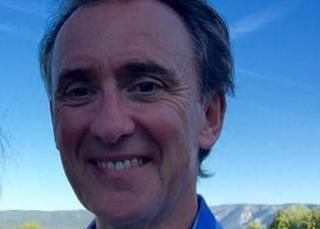 A paediatrician who made a "huge contribution" to neonatal medicine in the UK has died in a cycling accident.
Simon Newell, 59, was killed on Newlands Pass in the Lake District on Wednesday.
Dr Newell, who lived in Leeds, had been visiting the Lakes for more than 30 years and had planned to retire in Braithwaite, his family said.
The consultant worked in the neonatal units at Leeds Teaching Hospitals.
He leaves behind his wife, three children and a baby granddaughter.
Dr Sharon English and Dr Cath Harrison, on behalf of the neonatal team at Leeds Teaching Hospitals, said: "Simon was one of the fathers of Leeds neonatology and made a huge contribution to neonatal medicine in the UK.
"He took every opportunity to share his extensive experience and knowledge and had an unrivalled passion for teaching."
The statement added: "His boundless energy and enthusiasm, great wisdom, sense of humour and bowties will be greatly missed."
Cumbria Police said it was believed Mr Newell had fallen off his bicycle, but officers are continuing to investigate his death.