Bradford child attack dog to be destroyed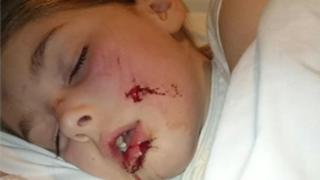 A court has ordered the destruction of a dog which attacked a seven-year-old girl in Bradford.
Leah Carter was hospitalised after being bitten on the face and lip during the incident in April.
Colleen Bray, 34, of Eaglesfield Drive previously admitted being in charge of a dog dangerously out of control.
She was sentenced to four months in prison, suspended for 12 months at Bradford and Keighley Magistrates' Court.