New sponsors for Wakefield City Academies Trust schools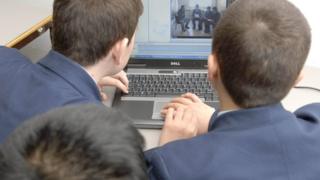 New sponsors have been announced for 11 of the schools run by a collapsed academy chain.
Wakefield City Academies Trust (WCAT) announced in September it was giving up its 21 schools.
It had run schools across West, South and East Yorkshire, providing education to about 8,500 children.
A Department for Education spokesperson said. "Our priority has always been to work quickly to provide certainty for pupils and teachers."
The department said it would be "working to minimise disruption for pupils" and a smooth transfer to the new trusts, supported by the regional schools commissioner.
New trusts for the remaining 10 schools are to be "confirmed shortly".
The academies are to remain part of WCAT until transferred to the new trust "within the current academic year", it added.
Mufti Hamid Patel, chief executive of Tauheedul Education Trust, preferred sponsor of Thornbury and Barkerend Academies in Bradford, and High Crags Academy in Shipley, said: "Working closely with the schools over the last few months, we have already begun to build relationships at each school.
"We look forward to driving improvements."
The academies and their new sponsors are:
Barkerend Academy, Bradford - Tauheedul Education Trust
Brookfield Academy, Rotherham - Aston Community Education Trust
Carr Lodge Academy, Doncaster - Exceed Learning Partnership
Goole Academy, East Riding of Yorkshire - Delta Academies Trust
High Crags Academy, Bradford - Tauheedul Education Trust
Montagu Academy, Doncaster - Delta Academies Trust
Morley Place Academy, Doncaster - Delta Academies Trust
Thornbury Academy, Bradford - Tauheedul Education Trust
Waverley Academy, Doncaster - Astrea Academy Trust
Willow Academy, Doncaster - Inspiring Futures Academy Trust
Yewlands Academy, Sheffield - Brigantia Learning Trust