Leicester council rent rise provokes anger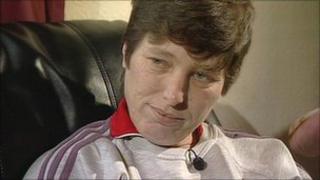 A rise of up to 11% in Leicester council house rents has provoked an angry reaction from some residents.
The city council said a government directive had forced it to put rents up in line with housing associations.
The average rise will be about 6.3% but many are far higher, depending on the size of the property.
Some tenants said they would struggle to pay the rise, while the Labour-controlled council said it would not be the "government's bailiff".
The authority has about 22,000 tenants, with nearly half of these facing rises of 6.3% or more.
The highest weekly increase will be £6.34 for some of those living in houses with four or more bedrooms.
Kate Potter, a single mother of two, said: "It means I could be out on the street, there is no way I could afford it."
She added: "You pay your bills first, that is most important, then you get the food next.
"Then whatever is left goes in the pot for whatever the kids need, shoes, jumpers, school shirts.
"And if I am lucky, there is £10 left at the end of it."
City councillor Anne Glover said she had been a social housing tenant for more than 50 years.
"I am absolutely appalled that such a decision can be made by people with no idea of the need for social housing in this country.
"I will chain myself to the railings of the town hall before I support this decision."
The city council's head of housing, Paul Westley, said: "I will make it clear that I will not be acting as a bailiff for this government to evict people.
"I am writing to every tenant in a council property to tell them what is happening and if they are struggling and we will go everything we can to help them."
If approved by the full council, the rise is due to take effect from April.