Leicester South Lib Dem by-election candidate quits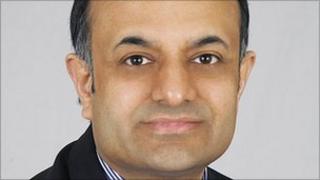 The Liberal Democrat candidate for the Leicester South by-election has stood down, just days after being selected.
Parmjit Singh Gill was chosen at a meeting on 18 March but has now said the contest would place too great a strain on his family.
Mr Gill won the same seat in 2004 but then lost it 10 months later to Labour.
The latest by-election has been prompted by Sir Peter Soulsby quitting as MP to run for the new role of Leicester's directly elected mayor.
Council role
Mr Gill has been replaced as the Liberal Democrat candidate by Zuffar Haq.
In a statement released through the party, Mr Gill said: "I remain committed to the people of Leicester and am proud to represent the Liberal Democrats, but I have a very young family and I fear the toll that fighting the by-election with all the commitment and dedication it deserves would be too much."
He confirmed he will remain in his role as a local councillor.
Labour has chosen Jonathan Ashworth, who is Labour leader Ed Miliband's head of party relations, to stand in the election.
The Conservatives are expected to announce their candidate in the near future.