Police chief apologises to murder victim's family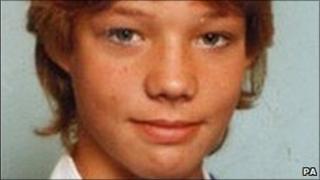 Leicestershire police's chief constable has apologised to the family of a 38-year-old woman who was murdered more than five years ago.
Joanne Butler of Earl Shilton was beaten to death despite making three 999 calls before she died in 2006.
The force was criticised by the Independent Police Complaints Commission for failing to respond.
Despite receiving the calls on the night she died, officers were never sent to investigate.
In November 2006 Sean Wilson, 37, a paranoid alcoholic who lived in the flat below her, was convicted of her murder and jailed for 15 years.
Wilson and a 14-year-old boy attacked Ms Butler with an axe, a sock full of pebbles, a metal bar and a knife.
Leicestershire Police Authority chairman Barrie Roper said: "A lot of processes have been put in place - which is why we had the meeting to call the chief constable to account so we can be reassured that processes are there.
"We want to make sure those checks and balances are in place. Even one person falling through the net is not acceptable."
Chief Constable Simon Cole said extensive training has taken place since the murder.
He said the force was introducing a computer system next week which will further improve call handling.
He said: "In the interim period we have trained more than 3,000 people to understand vulnerability and what it means to individuals and that is training that we will repeat going into the coming months."