Loughborough votes to increase fees to £9,000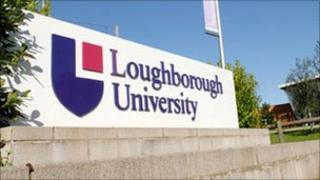 Loughborough University is proposing to increase its annual tuition fees for undergraduate students to £9,000.
Full-time students will pay the proposed fees - which stand at £3,290 at present - from 2012 if the increase is approved by the government.
The university said the proposed fee level reflects the high quality of education it offers.
Director of finance Caroline Walker said she believes it would not affect Loughborough's popularity.
The university said it will be offering a range of financial support for students from less well-off backgrounds.
It will offer a total of £2m in financial aid in 2012-13, rising to more than £7m a year by 2015-16.
Vice Chancellor Shirley Pearce said the increase "must be considered against the background of significant cuts to higher education funding".
The proposals for 2012-13, which were agreed by the university council, are subject to approval by the Office for Fair Access.
The university has been placed first in the Times Higher Education Student Experience Survey of 13,000 undergraduates for five years in a row.