Loughborough police to use special 'UV room'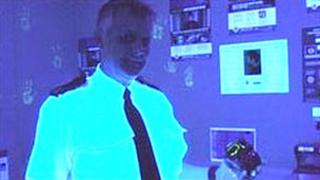 Police in Loughborough have set up a room with large ultraviolet lights to help identify stolen property.
The Blue Room is fitted with the lights that enable officers to see whether items such as jewellery and bicycles have been forensically marked.
Officers are encouraging people to mark valuables using forensic kits which are only visible under ultraviolet light.
Funding has also been secured to mark equipment in seven of the town's schools.
The owners' details are kept on a national database and the items can then be traced back to them if they are lost or stolen.
Pc Charlie Wright said: "The large UV lights will show even the tiniest traces of the marking solution and officers will also be using an electronic scanner to see if bikes have been electronically tagged."
The room is the only one operated by the Leicestershire force.