E-fit of suspect in attack at Leicester family home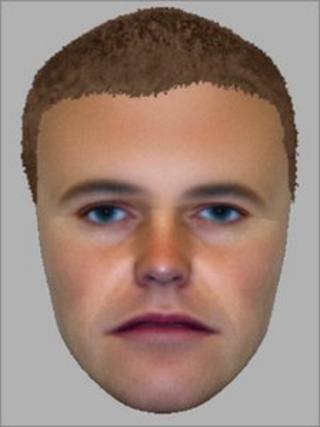 Police have released an e-fit of a burglar who broke into a Leicester family's home and attacked a 60-year-old man.
The victim, who received head injuries in the incident on Alcester Drive, was forced to open a safe and hand over gold jewellery and cash.
The burglar is described as aged between 25 and 35, about 5ft 8in (1.7m) tall and of heavy build.
Anyone who recognises him should contact Leicestershire Police.
The man, who was dressed in black clothing and had his face covered, also made his victim hand over personal documents during the attack on 17 February.
Det Con Gemma Ashmore said the incident had left the family "extremely shocked and distressed".