Leicester Canon's fears over Osama Bin Laden's death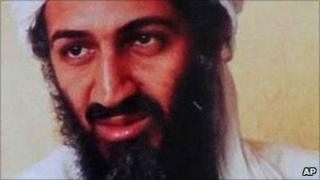 The Canon Theologian at Leicester Cathedral fears the way Osama Bin Laden was killed by US forces in Pakistan may provoke more deaths.
The Rev Canon David Jennings has also expressed concern about the way the news was greeted in America with some celebrations long into the night.
"Over-jubilation, over-ecstasy could be counter-productive," he said.
However, Canon Jennings said people should try to appreciate what has produced such reactions.
"We should understand the pain of others who have lost loved ones in 9/11 and other atrocities that have had the involvement of Bin Laden," he said.
Canon Jennings feels that the fact that Bin Laden was killed in a military action and his body disposed of within hours could result in reprisals.
'Tempered response'
He is also concerned that the autonomous nature of al-Qaeda cells could mean the involvement of Bin Laden in terror attacks around the world - and the impact of this death - has been over-estimated.
"I think we need to be a little more tempered as Christians in our response," he said.
"There is a need to temper our response with a degree of reality as to what this [the death of Bin Laden] might mean and what this has meant."
The US has put its embassies around the world on alert, warning Americans of the possibility of al-Qaeda reprisal attacks for Bin Laden's killing.
Secretary of State Hillary Clinton said the operation sent a signal to the Taliban in both Afghanistan and Pakistan.
She said there was "no better rebuke to al-Qaeda and its heinous ideology" than the uprisings in many Arab states against authoritarian regimes.