Leicester GP has concerns over vitamin D deficiency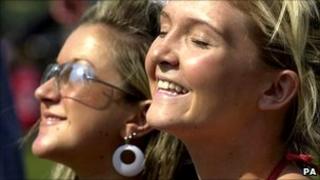 A Leicester GP has estimated up to 90% of his patients are suffering from a deficiency in vitamin D.
Dr Abdul Kader Vania said people from Asian and Afro-Caribbean backgrounds were at greater risk of the deficiency.
This is because their darker skin does not absorb as much sunlight as someone from a white background.
A lack of vitamin D can be caused by poor diets and insufficient exposure to sunlight, which helps the body synthesise the vitamin.
The Leicester GP added that people from these communities were "often more covered for cultural or religious reasons".
Lack of supplements
Ivan Brown, public health consultant for NHS Leicester City, said for most people 30 minutes of exposure to sunlight, three times a week during the summer months, would provide sufficient levels of vitamin D for the whole year.
However treatments for more severe cases, requiring higher dosages of the vitamin, are in short supply.
Mr Brown criticised EU licensing rules for the lack of supplementary injections available in Leicester.
He said he believes some healthcare companies did not feel it was worth developing and licensing vitamin D supplements as there was very little profit to be made.
A statement from the Department of Health said: "We are aware of the problem and have been in discussion with various experts about the clinical need for a high strength vitamin D product.
"We are also currently exploring options to how production can be encouraged, and have been in contact with a number of companies to discuss their interest in supplying such a product."
Symptoms of vitamin D deficiency can include fatigue, aching muscles and bones, and in severe cases it can cause rickets in children and osteoporosis in adults.