Loughborough University encourages 'green' cars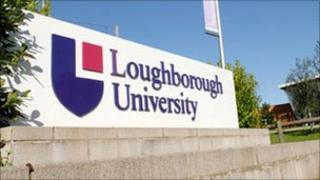 Loughborough University is to charge higher parking fees for staff who use cars that are not environmentally friendly.
The university, which aims to reduce carbon emissions, said owners of low-emission cars will park for free.
Charges will range from £120 to £300 pounds a year depending on the emission levels of the vehicles.
Visitors and students who live more than two miles from the campus will be allowed to park for free.
The fees are based on the emission levels and engine size of the cars, but will be reduced for employees on lower incomes.
A university spokesman said: "The car parking charges at the university have been unchanged for four years and do not cover the cost of maintenance to the car parking spaces.
"Staff pay around 25p per day for parking but it costs the university £4 per space in maintenance and enforcement."
An auto number plate recognition (ANPR) system will prevent anyone without a permit using the site.