Police offer £10,000 reward to help find Polish woman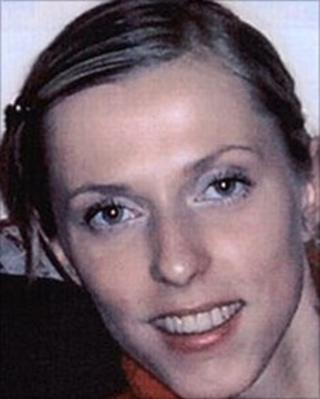 Police investigating the disappearance of a Polish mother five years ago have offered a reward of £10,000 for information to help find her.
Malgorzata Wnuczek, 32, settled in Leicester but has not been seen since she returned to Poland, leaving her daughter with Ms Wnuczek's parents.
Her family, including daughter, Ola, eight, formerly had regular contact.
Leicestershire Police said: "We know someone knows where she is and why she hasn't had contact with her family."
Since her disappearance officers have investigated more than 2,500 lines of inquiry and taken more than 100 statements.
Det Supt Andy Lee said: "We're convinced that someone within the Polish community, someone who was in Leicester at the time of her disappearance in May 2006, who may still be in the country or who may have moved on elsewhere in Europe, can give us the missing piece of information that helps us determine her current whereabouts.
"We're hoping this £10,000 reward will be the catalyst to tease that information out.
"Ten thousand pounds or 45,000 Zloty - is a lot of money to most people. To a lot of people it could make a huge beneficial change to their life or circumstances.
"Believe me, just the smallest piece of information, could help us locate her and establish why her family have had no contact with her for half a decade.
"So please, do get in touch as you will not only be changing the life of a little girl who misses her mother terribly, you'll also potentially be changing your own."