Leicester mayor Sir Peter Soulsby sets out 100-day plan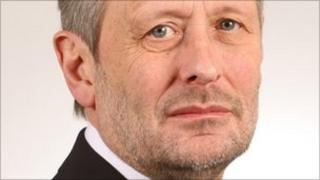 Leicester's mayor, Sir Peter Soulsby, has announced 100 pledges he aims to deliver with his cabinet, within their first 100 days in office.
Plans include repairing 1,000 potholes in the city and bringing back free-swimming for the under 16s, during school holidays.
Sir Peter said he would also publish clear job descriptions for his team so the public knew what to expect.
Other actions include a review of the schools' admissions process.
"Our 100 days programme sets out our immediate priorities for action in the city," said Sir Peter.
"It does not include everything we will be doing but it does show how we have been shaping our plans to address the wide and varied challenges Leicester faces."
Sir Peter Soulsby became Leicester's first elected mayor in May.