Leicestershire Police sell surplus stock on eBay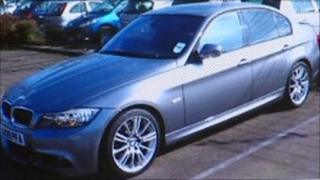 Leicestershire Police is to sell surplus pieces of kit ranging from office furniture to former patrol cars on eBay.
The items are being put up for sale on the online auction site after the force had success with a similar scheme selling goods seized from criminals.
In the past five months the scheme has raised £80,000 and more than £350,000 since it started in September 2009.
A BMW car sold for £26,000 while a Rolex watch went for £3,500.
'Special interest'
Items being put up for sale include police motor bikes, clothing and digital cameras.
Det Insp Paul Wenlock, head of the Economic Crime Unit at Leicestershire Police, said: "We've sold surplus stock to private buyers and businesses via local auction for decades. What the eBay store does is open the door to a wider audience of specialty buyers and consumers.
"Items like cameras used by Scenes of Crime Officers to collect evidence and police service radios are of obvious interest to memorabilia collectors and enthusiasts.
"Ex-patrol vehicles often make value-for-money family cars.
"Items that would not sell at live auction can often find a home with an enthusiast or special interest buyer on eBay."
Money raised from the sales will be put back into the police force.