Wymeswold care worker denies abuse charges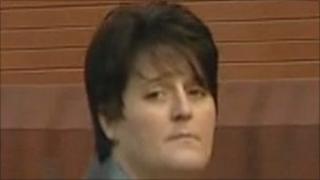 A care worker slapped a 93-year-old, wheelchair-bound woman and forced chocolate into the mouth of another elderly patient, a court has heard.
Dawn Heaney, 38, of Main Street, Woodthorpe, Loughborough, is charged with three counts of ill-treating residents at Wymeswold Court care home.
Leicester Crown Court was told how Mrs Heaney slapped the arms of an 85-year-old Alzheimer's patient in her care.
Mrs Heaney, who was suspended from her job in March 2010, denies the charges.
Giving evidence, manager of Wymeswold Court, Kelly Walker, said Mrs Heaney was suspended after concerns had been raised.
She described two incidents in court where Mrs Heaney had insulted patients.
In one case, she said Mrs Heaney referred to a man with a disabled back as "the hunchback of Notre Dame".
In a statement, Mrs Heaney told police: "I wouldn't do that. My dad was in a nursing home and I wouldn't want them to treat my dad like that."
The case is expected to end on Thursday.