Loughborough care worker calls abuse claims 'rubbish'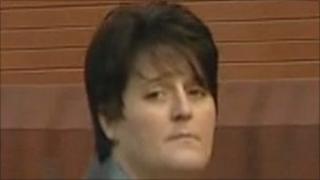 A senior care home worker has rejected claims that she mistreated three residents as "utter rubbish".
Dawn Heaney faces three charges of ill-treating elderly people in her care at Wymeswold Court near Loughborough.
They include allegations that she slapped a 93-year-old wheelchair-bound woman and forced chocolate into the mouth of another resident.
The 38-year-old told Leicester Crown Court that in 22 years as a carer she had never hit anyone.
Mrs Heaney, from Main Street in Woodthorpe, Loughborough, was suspended from her job in March 2010 after concerns were raised to managers at the care home, the trial heard.
Giving evidence in her defence, she denied ever using physical violence, but admitted raising her voice at one elderly man.
When asked by the prosecution about claims that she had sworn at residents and called them names, she said: "No, it's rubbish. The residents wouldn't have heard me say or use language like that."
The trial continues, and the jury is expected to begin deliberations on Friday.