Leicestershire mother weeps over baby evidence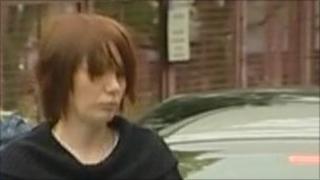 A Leicestershire mother has wept in court while denying she deliberately shook her daughter to death.
Jodie Pick, 24, from Broughton Astley, denies the manslaughter of her seven-week-old daughter Courtney in May 2009.
Leicester Crown Court heard Ms Pick repeatedly deny losing her temper with Courtney - while admitting her actions had led to her baby's death.
Ms Pick, who was the only defence witness, insisted she had shaken her daughter to try and revive her.
Medical tests found the baby sustained head, brain and spinal cord injuries.
Emergency services
The defence showed the jury a photograph album Ms Pick had made of Courtney and reminded them of daily visits she had made while the premature child was kept in hospital.
Ms Pick cried as she told the court about the moment she found Courtney in her Moses basket, apparently not breathing.
She insisted she had blown into her face to try and revive her and only then shaken her.
Asked whether she had lost her temper with Courtney, or had taken anger out on her, Ms Pick repeatedly said "no".
The prosecution suggested she was stressed during a very busy day and and phoned relatives before the emergency services because she realised what she had done.
Ms Pick also denied this.
The judge is expected to start his summing up tomorrow.