Leicester NHS trust savings plan 'reassures' MP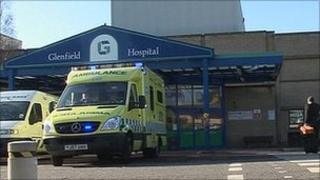 A Leicester MP has said he has been given "cast iron assurances" a hospitals overspend will be resolved.
University Hospitals of Leicester NHS Trust is implementing a savings plan after going more than £8m over its budget so far this financial year.
Keith Vaz had tabled a Commons motion calling on the government to intervene.
But after meeting the trust's chief executive, the Labour MP said he was satisfied the financial problems would be resolved by September.
The trust runs the Leicester Royal Infirmary, the Glenfield Hospital and Leicester General Hospital.
Parking changes
Bosses said the overspend had been caused by the harsh winter and rising demand in accident and emergency.
But some campaigners have blamed poor management.
Mr Vaz, the MP for Leicester East, said the trust's chief executive, Malcolm Lowe-Lauri, had reassured him.
"I was very concerned to make sure none of our hospitals closed and he assured me the General and none of the other hospitals would be affected," he said.
"He keeps saying he has a plan and I have accepted his cast iron assurances and he has until the end of September to put this right."
An emergency public meeting last week was told of a 10-point plan to cut costs, including cutting posts, restrictions on locum staff and higher parking charges.