Clubs urged to apply for Sport England funding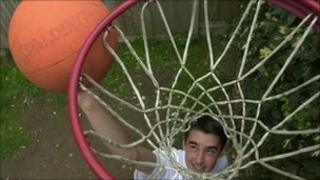 Sport England is encouraging clubs across the East Midlands to see if they qualify for cash from its not-for-profit Sportsmatch fund.
The fund awards money to sports organisations that have secured sponsorship from firms, individuals or charitable trusts.
The aim is to encourage more participation in sport in the run-up to the London 2012 Olympic Games.
Leicester Lady Hoops has already been awarded £2,000 from the fund.
Linked to the University of Leicester Basketball Club, the Leicester project aims to attract students to twice-weekly coaching sessions and a weekly intramural competition.
Jon Wilkins, from Leicester Lady Hoops Basketball Club, said: "Support from Sportsmatch means we can now develop further our basketball links with the University of Leicester and recruit players, referees, coaches and officials."
Sport England Chair Richard Lewis said: "In these tough economic times, it's important we do all we can to ensure public funding gets right down to sports grassroots."
Grants of between £1,000 to £100,000 are available to clubs across the UK from the Sportsmatch fund.