Leicester City Council scraps its chief executive post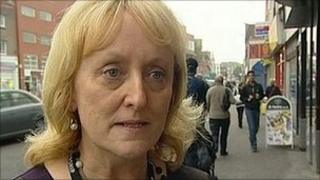 The post of chief executive of Labour-run Leicester City Council has been abolished after a vote at a closed council meeting.
Directly elected mayor Sir Peter Soulsby said the post was "redundant" because his role included most of the responsibilities of a chief executive.
He said the council could save £175,000 a year by abolishing the post.
The outgoing chief executive, Sheila Lock, is currently on sick leave and has not commented on the decision.
'Hugely significant'
Leicester City Council said it was unable to state by how much Ms Lock would be compensated following the decision to close her post.
In a statement, a spokesman said: "Last night's meeting talked about the future of the post and the result of the decision not to continue with that post will be a saving of almost £1m over the next four years.
"The implications of that for the individual involved are not appropriate to discuss in public."
Sir Peter, who stepped down as Labour MP for Leicester South to enter the mayoral race, earns £57,000 a year in his role and campaigned on a platform that included a promise to review the role.
He said the council had voted "overwhelmingly in favour of getting rid of the role" after "careful consideration".
The mayor, who was elected to his post in May, said he wanted the change "partly to save money but also because of the overlap of roles [between the mayor and chief executive]".
Alistair Jones, a lecturer in politics from Leicester's De Montfort University, said he felt the change was "hugely significant".
He said: "The chief executive is a counterweight to the mayor, a balance to the more extreme politicised ideas can be blocked and a bit of common sense can come in.
"By removing that barrier and potentially politicising all of local government officers we could almost see an Americanisation of local authority politics here."
Councillors were given a free vote on the issue.