Leicestershire County Council to open computer suites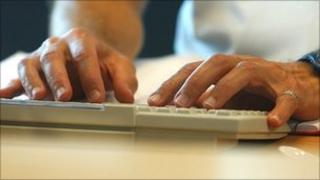 Leicestershire County Council has spent £20,000 on two new computer suites to cater for new adult digital courses.
The facilities, which will open in early September, have been set up at the Moira Centre in Loughborough and the Coalville Resource Centre.
The new computer courses, available at various levels, include digital camera, photo editing and website creation.
The council said learners would gain a qualification, recognised by employers, after completing a course.
IT curriculum manager Linda Haywood, from Leicestershire Adult Learning Service, said the courses were aimed at getting adults familiar and confident with using computers.
"We hope the new courses will improve the learners' IT skills for employment, job prospects and career progression and make them more digitally aware," she said.
She added there were also IT courses for enjoyment, which include how to use the web for online shopping, social networking or researching family history.