Leicester City Council suspends director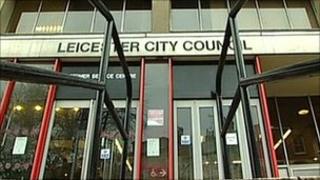 Leicester City Council has confirmed that one of its six directors has been suspended on full pay.
The authority has not confirmed the director's name or given a reason why.
However the BBC understands that Kim Curry, strategic director for adults and communities, is the director concerned.
The investigation centres on her "management style" and involves senior members of her team, the BBC has learned.
An external investigator will look at the complaints and the council hopes the matter will be resolved within a few weeks.
A spokesperson for the city council said a manager had taken over the director's duties while an internal investigation was carried out.
'Guilt not implied'
A Leicester City Council spokesman said: "We can confirm that a strategic director has been suspended in order that an investigation may take place.
"Suspension in this situation is a neutral act and does not imply guilt.
"It would be inappropriate for us to comment further on the investigation while it is ongoing.
"Another member of the strategic management board has taken on the director's key responsibilities as an interim measure."
The city council added it was keen to resolve the matter quickly and wanted to avoid a repeat of the De Montfort Hall situation, which saw a manager suspended for 19 months on full pay.
Ms Curry, one of six directors who work under the deputy chief executive, has been the strategic director at the city council since early 2009.
Her department provides adult social services for carers, disabled people, families and older people in Leicester.