Rutland given superfast broadband cash by government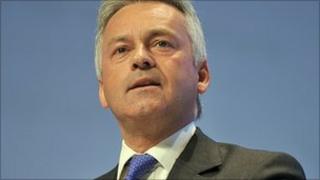 Rutland is being given £710,000 to help it introduce high speed broadband across the county by 2013.
An estimated 99% of homes and businesses in the area should benefit from the government funding, the county council said.
Deputy leader Terry King said the roll-out of the service would have a major impact on the local economy.
Rutland successfully bid to be one of the "special project" areas given money by Broadband Delivery UK (BDUK).
The organisation, part of the Department for Culture, Media and Sport, wants to use the county to showcase the benefits the superfast service can make to small rural areas that are likely to be overlooked by the broadband market.
Mr King said the council had been working on the bid for several months.
"This is fantastic news for the county. The impact of introducing high speed broadband to an estimated 99% of homes and businesses across Rutland by 2013 should not be underestimated," he said.
"A substantial amount of work has already taken place and we're now in the final stages of appointing a preferred partner to work with us.
"This partnership is essential as broadband technology is a high-tech area and you need to have a considerable amount of expertise on board to make a project of this nature successful."
Alan Duncan, Conservative MP for Rutland and Melton, said the investment would help transform Rutland from "a broadband black spot to a broadband hot spot".
Suffolk was named as the other "special project" area and will receive £11.68m of BDUK funding.
A total of £530m of funding has been made available to bring superfast broadband to the third of UK homes and businesses which will not be provided for by the broadband market.