Castlebeck Homes: Croxton Lodge improves says watchdog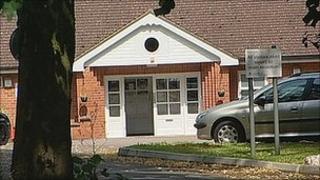 A Leicestershire care home has taken steps to improve staffing levels and planning since being given a formal warning, according to inspectors.
In July, the Care Quality Commission (CQC) said it had "serious concerns" about Croxton Lodge in Melton Mowbray.
Compliance manager for the commission Fiona Allinson said owners Castlebeck Homes had complied with the warning it received in August.
She said staff at the home had drawn up an action plan to address the issues.
The CQC launched an investigation into a number of locations after a BBC Panorama investigation captured footage of vulnerable patients being abused at a Castlebeck hospital near Bristol in May.
Warning notices
Following visits to Croxton Lodge, inspectors found care planning was not used effectively, staff had not been trained to record and report incidents and staffing levels were insufficient to ensure correct care.
Ms Allinson said they had returned to the Melton care home to follow up the "significant serious concerns" they had around staffing levels, care planning and safe guarding.
"From the warning notices, the staff at Croxton Lodge forwarded us an action plan which we went back to monitor in early September," she said.
"We found they had taken actions to address the issues we had found before.
"Staffing numbers had increased so people were able to get one-to-one support as and when they needed, activities were undertaken on a regular basis and care planning was very much better - it involved the person who was being cared for in their care plan."
Ms Allinson added the CQC would be inspecting all care homes in Leicestershire in the next year.