BBC Radio Leicester broadcasts A Night Out in the city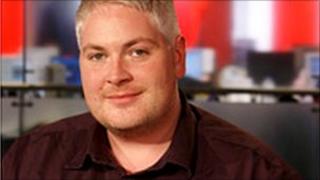 BBC Radio Leicester will be celebrating what the city centre's evening economy has to offer its different communities.
On Thursday, presenters will be in town from 19:00 BST to 22:00 BST highlighting how restaurants, bars, theatres and other businesses cater for different people.
The special programme is aimed at encouraging people who don't frequently visit the city in the evening, to see what it has to offer.
The three-hour outdoor broadcast will also examine issues such as safety concerns and public transport.
BBC Radio Leicester's Jonathan Lampon will be at the Clock Tower talking to the public.
Other presenters out across the city on Thursday include Jim Davis at St Peter's Square, Rupal Rajani, and Monica Winfield at the Cultural Quarter.
Special reports will be broadcast on Breakfast on Friday with Ben Jackson' from 06:00 BST to 09:00 BST.
BBC Radio Leicester is also supporting The Big Eat, when more than 40 restaurants will be offering two-for-one vouchers for the evening.
Listen to BBC Radio Leicester (104.9 FM, DAB and Online).