Coalville Tesco project delays questioned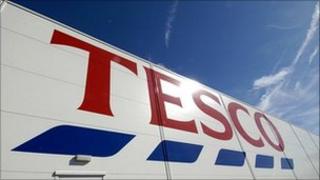 Retail giant Tesco has been accused of "dragging its feet" over building a new store in Leicestershire.
The supermarket was granted planning permission for a site in Coalville earlier this year but no work has started.
In a specially arranged meeting with North West Leicestershire District Council, the company said issues with land were slowing the project.
The council said it had been told there may be no action until 2014.
Tesco was granted permission to build a store on a site between Whitwick Road and Hotel Street after a bidding battle with Asda and Sainsbury's.
'Long explanation'
It was hoped the development would create 300 jobs and make Coalville a more attractive shopping destination.
Councillor John Legrys said the meeting was called "not only to explain to us but to the community why they are dragging their feet".
He added: "Tesco gave us a long explanation and quite an understandable explanation bearing in mind the difficulties they have got.
"But that was the first time we were aware of their problems and the community now have been told."
Tesco said it was "absolutely committed to building our store in Coalville and bringing jobs and investment to the town".
Jonathan Simpson, corporate affairs manager for the company, added: "There has been a delay, and that's not down to us, and it's not down to the council, it's just assembling bits of land and as soon as we can get on site we will do."
The meeting was also intended to allow developers Threadneedle to discuss the anticipated renovation of the Belvoir Shopping Centre in the town - but the company said it did not receive an invitation.