Leicester Hospitals Trust sorry over dying woman's care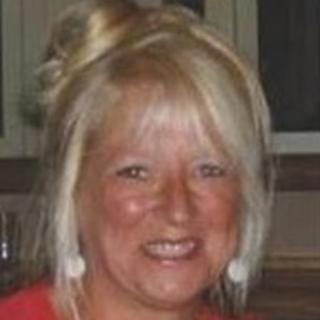 Leicester's Hospitals NHS Trust has apologised to the family of a terminally ill woman who was not given enough pain relief while in its care.
Sally Abbott-Sienkiewicz's case is one of 16 highlighted in a report by the Patients Association into the care of elderly people in NHS hospitals.
Mrs Abbott-Sienkiewicz, who had cancer, was admitted to Glenfield Hospital in November 2010 with double pneumonia.
The trust said it had "clearly failed" Mrs Abbott-Sienkiewicz and apologised.
'Lacking in compassion'
Samantha White, Mrs Abbott-Sienkiewicz's daughter, said the family had been left with "lasting images of horror and fear of a loved one" after staff at Glenfield Hospital failed to react quickly enough to make her mother's final few days comfortable and calm.
"On both nights, the duty nursing staff seemed incapable, inadequate and lacking in compassion and empathy.
"The staff should have been concerned enough to maintain a reasonable level of dignity for mum as a dying patient. Instead she was left suffering and distressed unnecessarily," said Ms White.
Suzanne Hinchcliffe, chief nurse at Leicester's Hospitals, said: "It is clear that we completely failed Mrs Abbott-Sienkiewicz and her family and for that we remain very sorry.
"Since talking with the family, we have taken action on the concerns they raised... including better communication between staff and relatives... and additional training for our staff in caring for patients at the end of their life."
'Human rights issues'
The Patients Association has also revealed that the number of calls to its national helpline regarding care on hospital wards had already hit 961 this year - a third more than the total made throughout the whole of 2010.
The association said the failings fell into four broad categories - communication, assistance going to the toilet, pain relief and nutrition.
Katherine Murphy, the charity's chief executive, said: "We cannot ignore the fact that some trusts are not even paying lip service to the fundamentals of care.
"The issues we continue to highlight are human rights issues. They show a lack of compassion and care and a shameful attitude to treatment of the elderly."
A spokesman for the Department of Health said: "The Patients Association is right to raise these examples and issues, and we will work with them and with the NHS to sort these problems out."