Delays expected on major route into Leicester city centre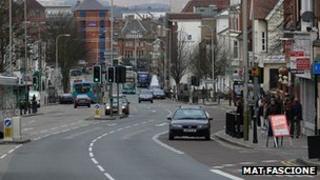 Drivers have been warned to expect delays on one of the main routes into Leicester city centre over the next few months due to roadworks.
Sections of London Road, Regent Road and University Road will be closed off between January and March to allow new heating pipes to be fitted.
The city council said the work would be carried out in three phases to minimise disruption.
Diversions are to be set up and several bus stops will be moved.
The new pipes are being installed as part of the 25-year District Heating Scheme which aims to bring low-carbon heating and energy to thousands of homes and buildings across the city.
'Major project'
University Road will be one way between Regent Road and London Road during the first phase of work, from 10 to 27 January.
The second phase, from 30 January to 6 March, will see London Road's bus lane opened up to all traffic as pipes are installed along the middle of the road.
The final phase, from 7 to 23 March, will centre on the junction between London Road and Saxby Street.
The city council said signs would help redirect motorists and bus passengers while the work is carried out.
Leicester's deputy mayor Rory Palmer said: "We are sorry for the disruption to road users that we realise is unavoidable.
"It is clearly a major project which, once completed, will have enormous benefits to homes and buildings all over the city."