Free evening parking scheme in Leicester extended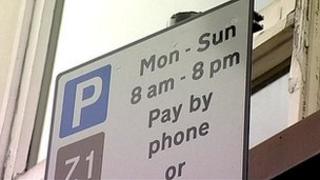 A free evening parking scheme in Leicester put in place in the run-up to Christmas is to remain, the city council has announced.
The authority opened up 300 free evening spaces with the intention of helping the night-time economy.
Officials said the scheme proved popular with shoppers, partygoers and other visitors to the city.
Loading bays and double yellow lines were altered to allow free parking between 18:00 and 07:30 GMT.
The new spaces were spread throughout the city centre within the inner ring road.
Now drivers are being reminded that the spaces will remain available to use throughout the whole year.