Bomb death RAF gunner Marcin Wojtak in 'inappropriate' vehicle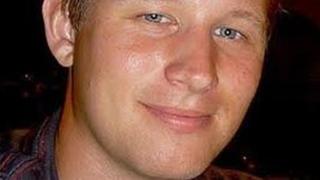 An RAF gunner from Leicestershire who was killed in Afghanistan was not driving an appropriate vehicle, the inquest into his death has heard.
Acting Cpl Marcin Wojtak, 24, from Melton Mowbray, died when his patrol vehicle hit a bomb near Camp Bastion in Helmand Province in October 2009.
He was driving a Vector, an armoured truck without underfloor protection.
He may have survived if he had been in a different vehicle, Loughborough Coroner's Court heard.
A decision to phase out the truck from front line patrols had been taken before A/Cpl Wojtak's death.
'Extremely professional'
Vectors have been described as a death trap, A/Cpl Wojtak's family's solicitor said.
Sgt Andrew Harding, the commanding officer who ordered the patrol on which A/Cpl Wojtak lost his life, said he was not aware of advice not to use the vehicle.
Before leaving for Afghanistan, A/Cpl Wojtak had assured his father he would be driving a Mastiff - a much more heavily protected truck - on patrols, the court heard.
A/Cpl Wojtak was supposed to collect his Mastiff, a vehicle which can withstand small improvised explosive devices, the day after he was killed.
The serviceman was described as extremely professional, much respected and a gentle giant.
The inquest continues.