Leicester mayor's salary could remain undecided for 12 months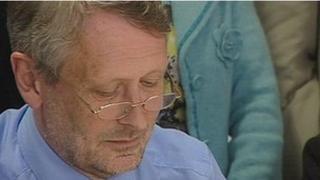 The salary of Leicester's elected mayor has still not been decided and could remain unresolved for a further 12 months, the mayor has said.
Sir Peter Soulsby took office in May 2011 and an independent panel recommended he be paid £100,000 a year.
This figure was rejected by Sir Peter. He said he would appoint a different panel but this has not yet happened.
Sir Peter said he felt the government ought to set pay rates for mayors.
He added that a salary similar to that of an MP - about £65,000 per year - would be a more appropriate pay suggestion.
'Cop out'
"The sensible way to deal with it would not be to decide on a local level but for a government pay commission to set it nationally," said Sir Peter.
"£100,000 isn't acceptable. I find it intensely embarrassing and the last thing I care about with this job is how much I get paid for it.
"I believe people shouldn't set their own salaries, it should be done independently, we did that and it didn't work," he said.
In a statement, the Department of Communities and Local Government, said: "Whilst mayoral pay is a matter for individual councils, at this time of record national debt the government is calling on the public sector and local government to show pay restraint."
Sir Peter said this response was a "cop out" but said no other resolution had yet been found and the issue could continue for a further 12 months.
The £100,000 salary proposal is to go before Leicester City Councillors next week but is widely expected to be rejected, including by Sir Peter himself.
At this stage, no alternative salary suggestions have been put before Leicester City Council.