Leicester to review funding of city festivals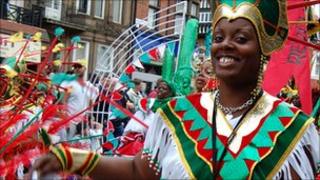 A consultation on the future of all festivals and events funded by Leicester City Council has started.
Proposals drawn up by the city mayor Peter Soulsby could see the council cutting £40,000 of funding from the Caribbean Carnival and closing the annual Castle Park Festival.
The public consultation will continue until the end of July.
The review will include the Leicester Comedy Festival and the city's Belgrave Mela.
The council currently spends £365,000 a year on festivals.
The council has also proposed to stop the funding of the city's Humberstone Park Bonfire.