Glenfield Hospital expands intensive care unit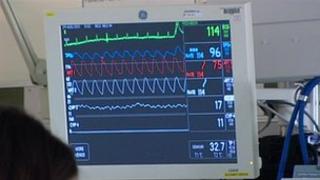 A Leicester hospital is opening a newly-extended intensive care unit for children with heart problems.
The new section of the paediatric intensive care unit at Glenfield Hospital was built with a £300,000 donation from the Thomas Cook Children's Charity.
Funds were also raised by patients' families and staff.
The extra beds will allow the unit to care for up to 200 more children who receive heart operations each year.
The unit, part of the East Midlands Congenital Heart Centre, will be formally opened by Pete Constanti, chairman of the Thomas Cook charity.