Carly Jacques detained over baby killing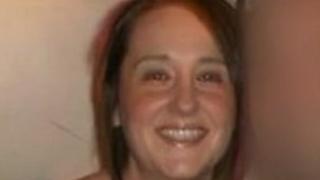 A woman who suffered delusions smothered her baby daughter because she feared others wanted to harm her, a court has heard.
Carly Jacques, of Leicester, was made the subject of a hospital order after admitting killing seven-month old Skye.
The court heard that Mrs Jacques, 32, was suffering post-natal depression.
Judge Michael Pert, at Leicester Crown Court, said: "I am satisfied that what led you to that terrible act was illness rather than wickedness."
Husband's 'affair'
He added: "You are suffering from a depressive illness and at the time of the death you were suffering from a depressive disorder with psychotic symptoms."
He said the case called for Mrs Jacques, of Netherhall Road, to be given treatment rather than punishment.
The court heard how Mrs Jacques had started to show signs of post-natal depression in June after her husband Mark admitted he had been having an affair with one of her best friends.
After this, she started to use cannabis and at one point, was using £60 worth of the drug every day or two.
Anxiety and depression set in and she started to suffer delusions, the court heard.
She thought neighbours were talking about her and wanted to cause her and her daughter harm, and she told people she was being drugged.
A week before she killed her daughter, she tried to take her own life and was only stopped by her husband and parents.
On 30 October last year, her husband went downstairs to find his wife sat clutching her daughter to her chest.
The baby was taken with Mrs Jacques to Leicester Royal Infirmary but was confirmed dead on arrival.
The cause of death was recorded as smothering.